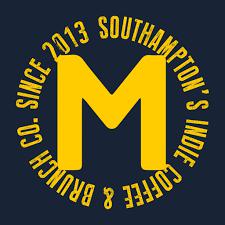 Mettricks (Westquay)
Southampton's Living Room has arrived at Westquay. Mettricks has brought welcoming spaces and Better Coffee to Southampton since 2013.
Our comfy seats are the perfect place to rest your feet while you enjoy a fresh baguette, a better coffee, some gorgeous pancakes, a tasty cake and many other mouth-watering goods. Meet At Mettricks Westquay today!
Did you know we roast our own coffee? We've been roasting speciality-grade coffee at our Portswood Coffee House since 2022. Did you know we use real chocolate flakes in our hot chocolates? We take real pride in the quality of all that we do and make sure to deliver that to you every time.
So make sure to Meet at Mettricks - located on the Lower Shopping level of WestQuay outside John Lewis, where our comfy Chesterfields await.