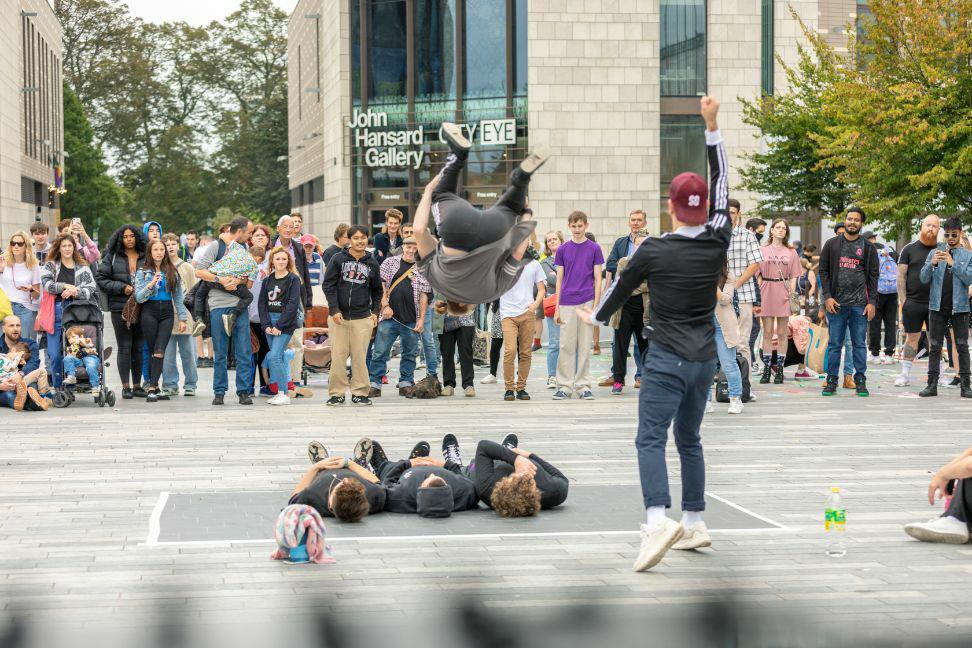 Southampton's bustling Guildhall Square is well known as the Cultural Quarter of the City. Proud to be the hub of live music venues, museums, galleries, bars, cafes, and restaurants, this part of Southampton has developed immensely over the years to become a vibrant and arts enriched space.
The Cultural Quarter is home to the O2 Guildhall, the Stage Door, Southampton City Art Gallery, SeaCity Museum, John Hansard Gallery (Studio 144), and MAST Mayflower Studios. Not only is there lots to do and see in the businesses surrounding Guildhall Square but the space itself plays host to many events, installations and exhibitions such as Southampton's annual Chinese New Year celebrations.
Whether you're looking for something fun and educational to do with the kids, a great night out, some fantastic food or an entertaining show, there's something for every occasion in Guildhall Square.