There is lots to see and do this winter in Southampton, and Bluestar are here to help you make the most of it.
Whether you're off to see Santa flying over the German Christmas Market in Above Bar (extra onions on our bratwurst, please!) or planning a family fun trip to Westquay's huge ice-skating rink, Bluestar's modern and comfortable buses, with free Wi-Fi, USB ports, and choice of payment options, we've got your travel covered there, and home again.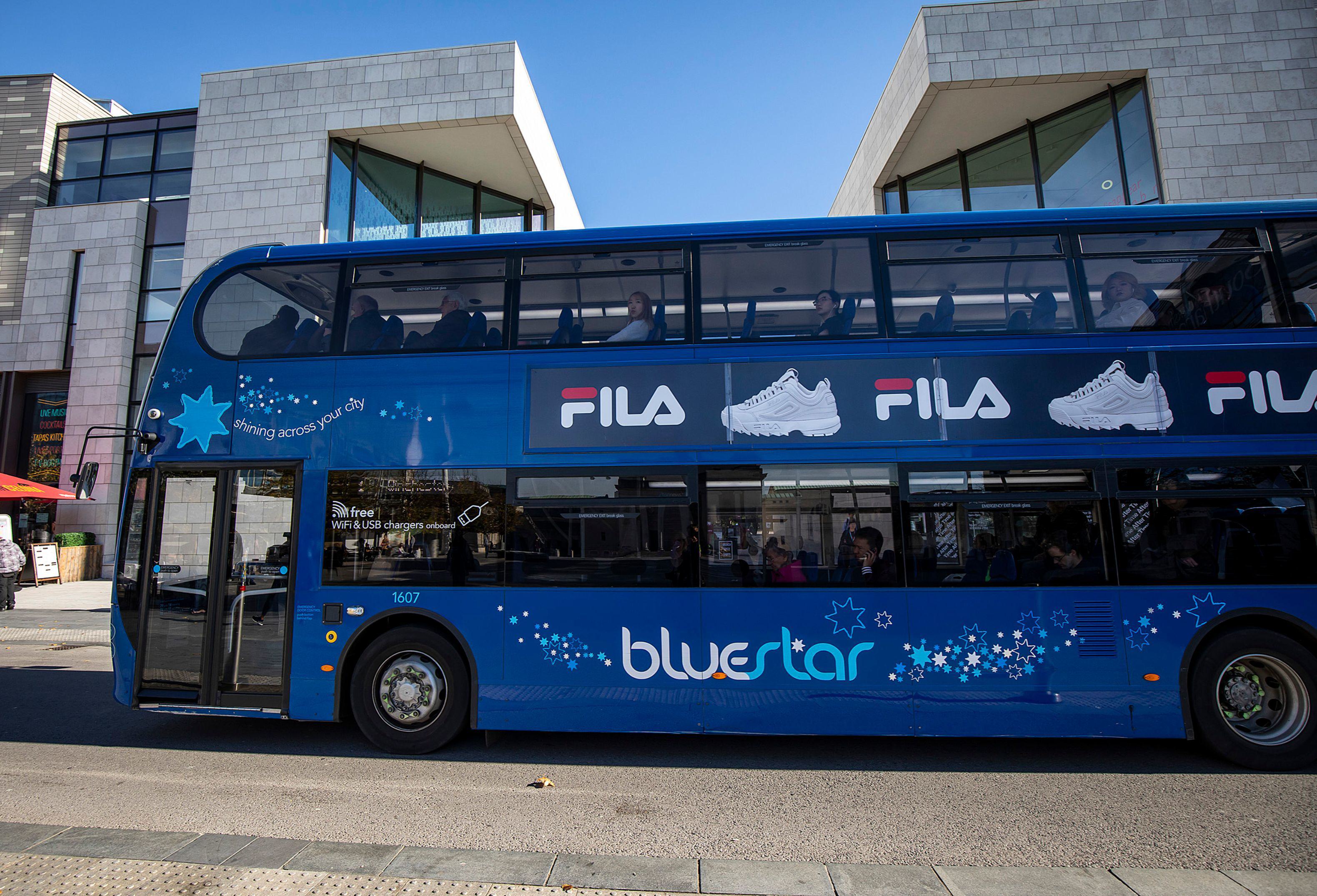 Nearly all our services go in, out or through the city centre at regular frequencies, so why not ditch the car, ditch the stress and go by bus this Christmas!
Making the Bluestar Promise is easy – just swap a car journey for a bus journey whenever you can, and you're helping reduce pollution and congestion in our city, which was recently singled out by the World Health Organisation as being at its limit of unsafe air quality.
All our buses have clean, green, low emission Euro 6 engines, meaning one full bus with 75 people on it produces far less emissions than 75 people in 75 cars would… and with less cars on the road – the journey is quicker, too!
Catching the bus has great health benefits, as well. Did you know you can add up to 500 extra steps to your daily count just by walking to and from the bus stop?
With a great range of tickets comes great value for money – including unlimited travel tickets for you or a group. Let us be your designated driver and enjoy an evening out, sampling the delights Southampton has to offer.
Don't know where to start? The website and our mobile App*, Clickit2ride, have great journey planning and live bus times features, so no hanging around in the cold.
All our buses accept contactless, but with Clickit2ride, your phone is your ticket – buy in advance, scan the QR code on the machine, then sit back and relax. No more fumbling around in your bag looking for coins.
Where will you go by bus this winter?
*Available to download on iOS and Android devices.