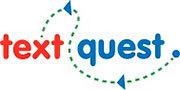 Text Quest
Text Quest is a fun way of exploring the city. Players receive a text with directions and a clue. They reply with the right answer, then get the next clue.
Players can race against other teams or amble round enjoying the sights. The aim is to enjoy the quest, especially the 'Aha' moments when a clue is spotted.
Clues are sent to up to 4 phones.