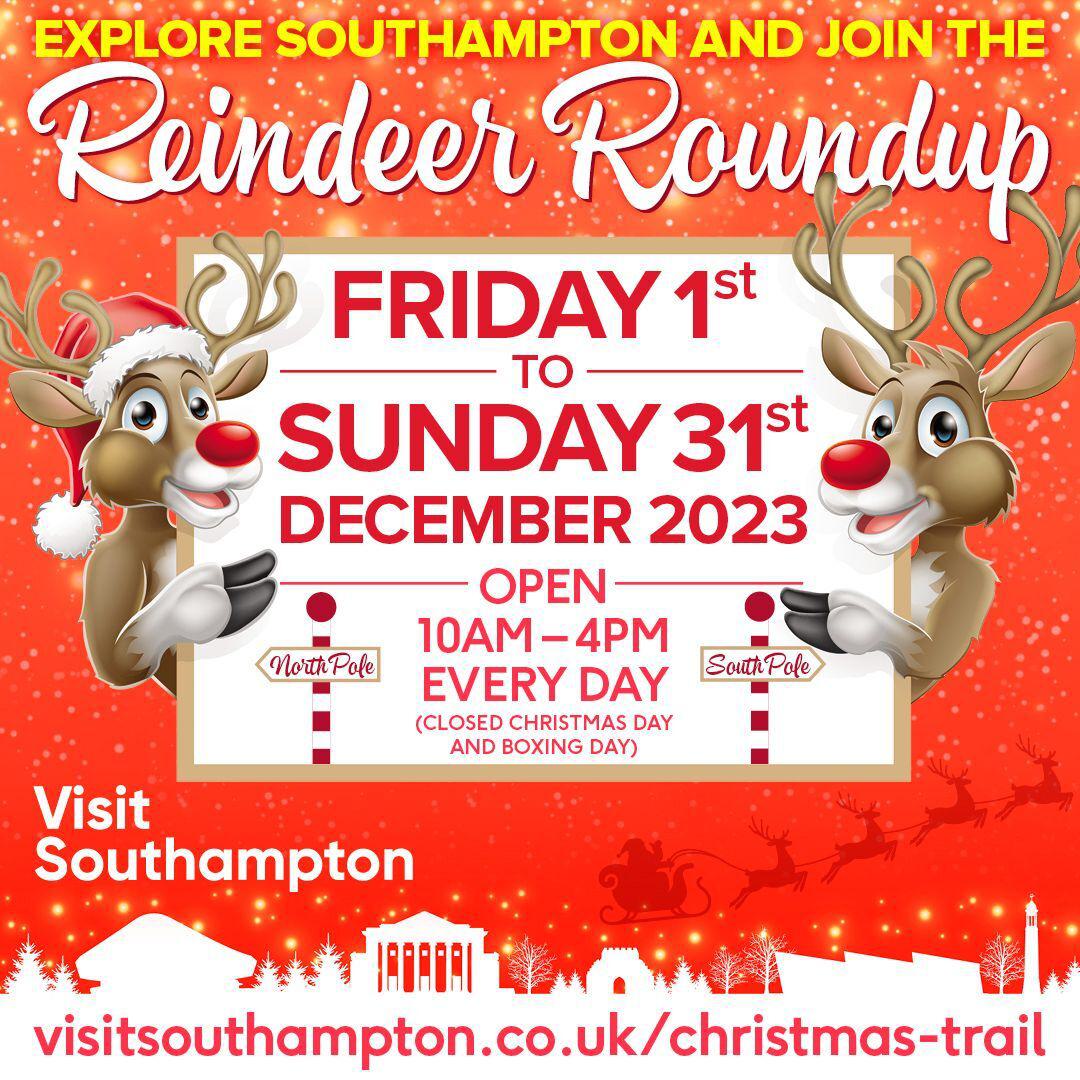 Explore Southampton this Christmas with our free family walking trail!
This year we've created a brand new Christmas trail: Reindeer Roundup. Can you help us solve this year's festive mystery?
Father Christmas needs your help! Someone has accidentally left the reindeer pen open, allowing a couple of reindeer to make a dash for Southampton. Fortunately for us, we've got some clues to their whereabouts, and we need your sharp eyes and detective skills to track them down. Follow the clues to each of their locations and write down their names. Then, when you've rounded up the whole gang, head over to the final locations to claim your free prize.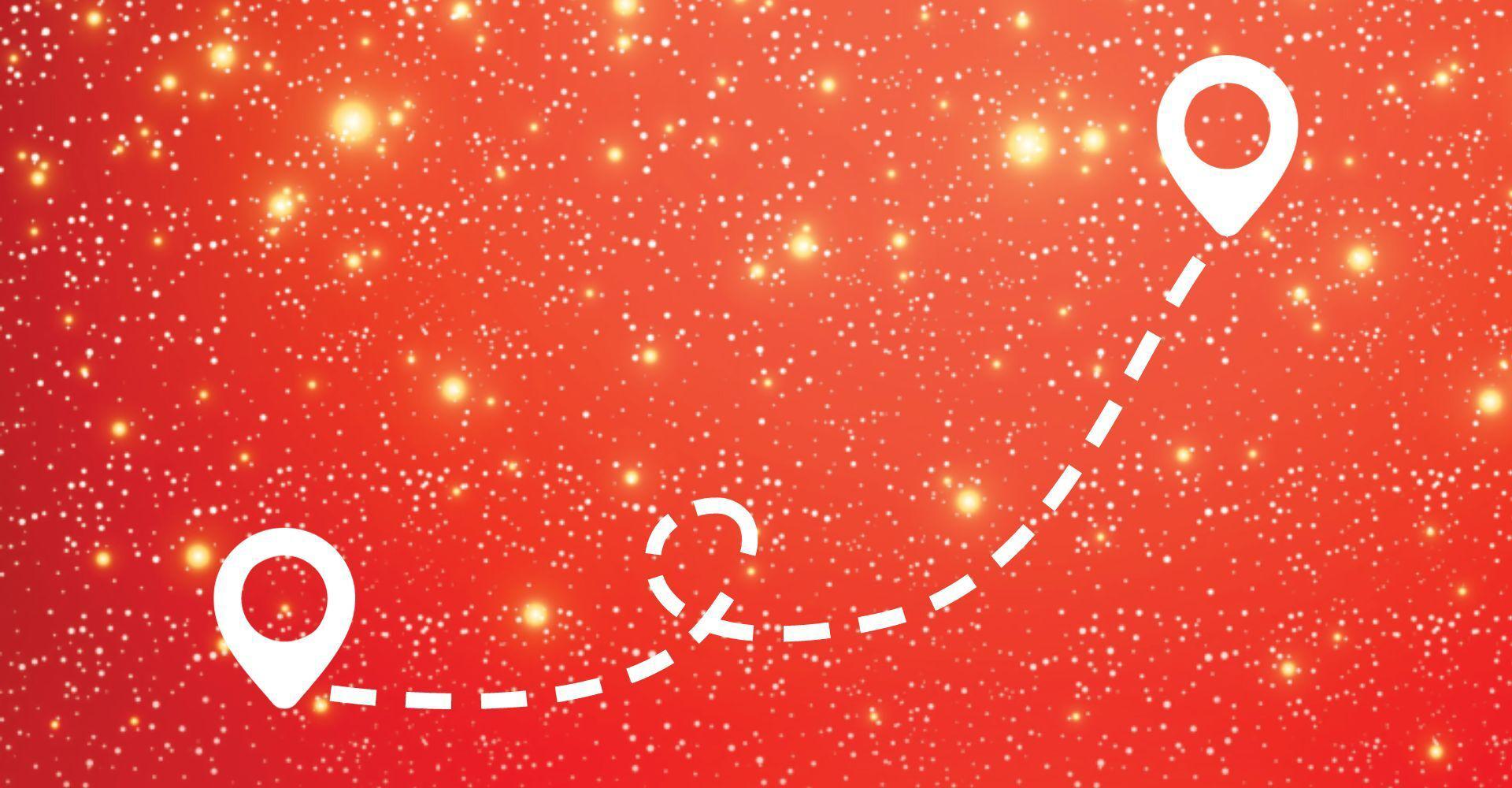 Two separate routes are planned for families to explore which will break up the city into North and South poles. Walk both trails in one day or complete them in two separate outings - the choice is yours!
Start your walk by heading to either IKEA's level 4 main entrance (North Trail) or Red Jet ferry terminal (South Trail). At either location, you will find a wooden reindeer display with the name of the first missing reindeer on it. The reindeers will be displayed either inside a business or in the shop's window. Make sure you write down the reindeer's name in your trail map.
Then, use the clue also displayed on the wooden reindeer to get to your next trail stop. You may want to take a photo of each clue to help you remember where to head to next. If you get stuck on a clue, see below for some hints to help you along the way.
After you've visited each location, head over to one of our end locations to receive your free prize for all your hard work. Prize collection will take place at MAST Mayflower Studios for the North Pole trail and The White Star Tavern for the South Pole Trail, whilst supplies last. Although the trail will still potentially remain up even once all the prizes have been collected.
You will then have the opportunity to enter our prize draw for a chance to win a £50 gift voucher to M&S. See below for more details.