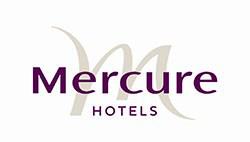 Mercure Southampton Centre Dolphin Hotel
The Mercure Southampton Centre Dolphin Hotel is the oldest hotel in Southampton dating back over 500 years, serving throughout this period as a welcome rest for weary travellers.
The Dolphin was patronised by the 'nobility and gentry' and occasionally by royalty. Most famous guests included Queen Victoria and Admiral Lord Nelson.
Today the hotel is a Grade II listed building and sits in the heart of the city. The hotel offers a modern and contemporary feel, while retaining its traditional appeal. Many of the hotel's original features have been preserved including two of Britain's largest bay windows.
Each of the 99 bedrooms are elegantly styled to reflect the hotel's personality. Enjoy complimentary WIFI in your bedroom as you relax having a tea or coffee and watching TV.
The hotel welcomes guest to dine in the onsite Signature restaurant or enjoy a relaxing drink in the Nelson's bar.